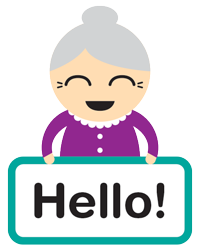 Do you have a minute?
I'd love to introduce myself!
01.
Color options. To the next level
We believe color is what makes your website truly unique and creative. So we've developed one of a kind set of color options that you've never seen before in any premium WordPress theme.
Color in
Navigation bars
---
Unique feature: automatic change of your navigation bar color depending on the background color of the section it passes.
Navigation bar items (logo and menu) can be set in main, light and dark versions to change automatically (depending on the color of your navigation bar) or to be defined manually on a per page basis.
You can set your navigation bar transparency level.
Make combinations: transparent navigation bar only for headers and colorful one for the other page sections (or vice versa).
Color in


Page headers
---
Absolutely unique feature: set up to 5 background colors for your headers to rotate automatically.
Header texts can be set in light and dark versions and change automatically depending on the current header background color. Alternatively, you can apply specific colors to each header text on a per page basis.
When using images, you can also add overlay color (with opacity, of course).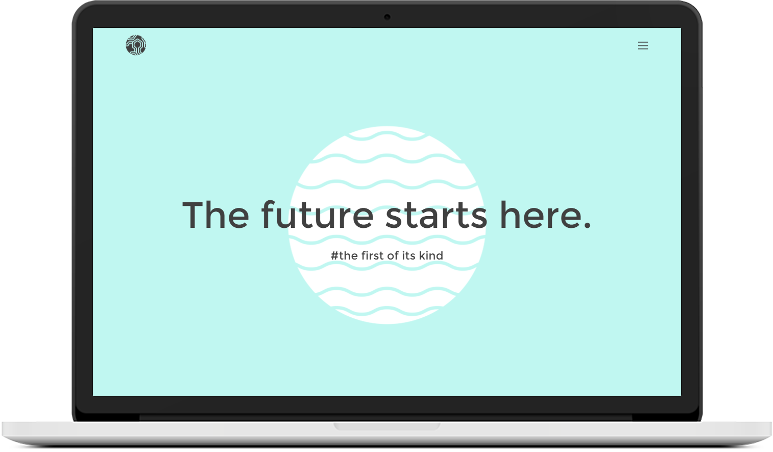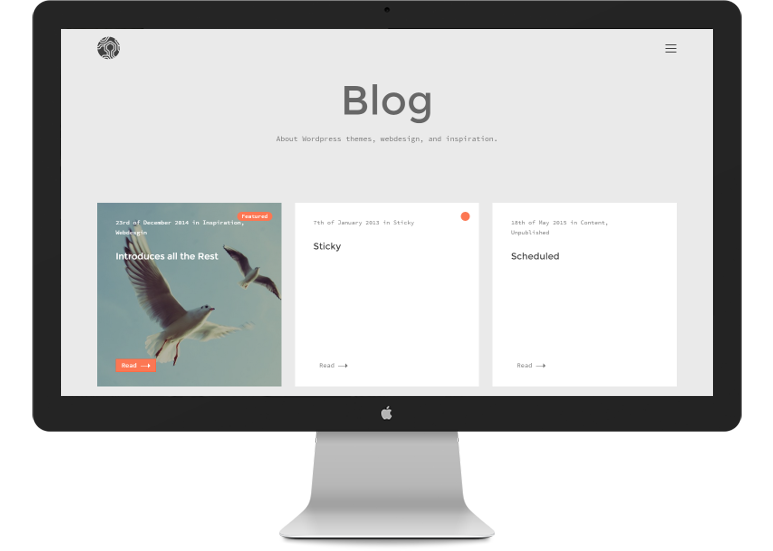 Color in


Body
---
Absolutely unique feature (called "Shifting"): automatic change of your website background color depending on the section color you pass.
Just choose the other "Static" color option if you prefer not to go with the super cool Shifting.
Color in


Portfolio grid
---
While setting your Portfolio grid, define the background color for all project items.
Change color for each project while adding it.
Absolutely cool: you can even get rid of your projects images and use colors only.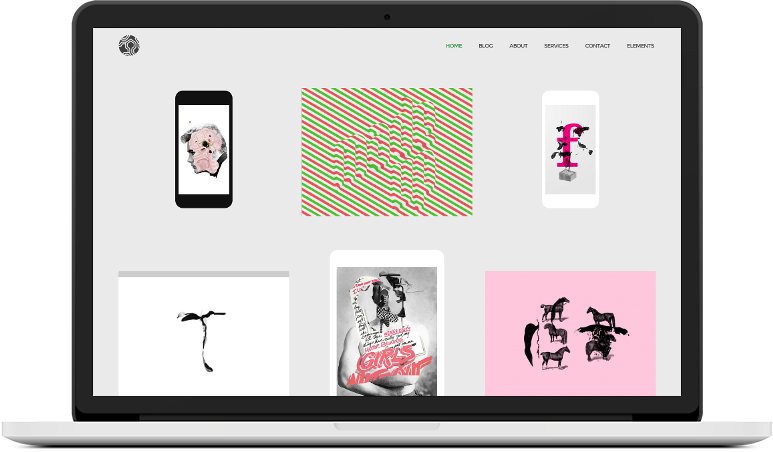 Manage 
colors

of many other elements

Set colors for your website background, texts (including selections), links, navigation bars, footers, and many other elements.
Global and per page settings
You can control your website global settings in the WordPress Customizer while overriding most of them on a per page basis.
03.
Page Builder. To save your time
Save $34 on Visual Composer and easily control your website pages layout using default and custom made elements.
USE ELEMENTS
There are many elements that you can use to create buttons, text blocks, portfolio grids and more.
CONTROL COLORS
Define colors for many elements (including sections) to get most of the theme!
SAVE TIME
Without touching a single line of code you can build the whole website in no time!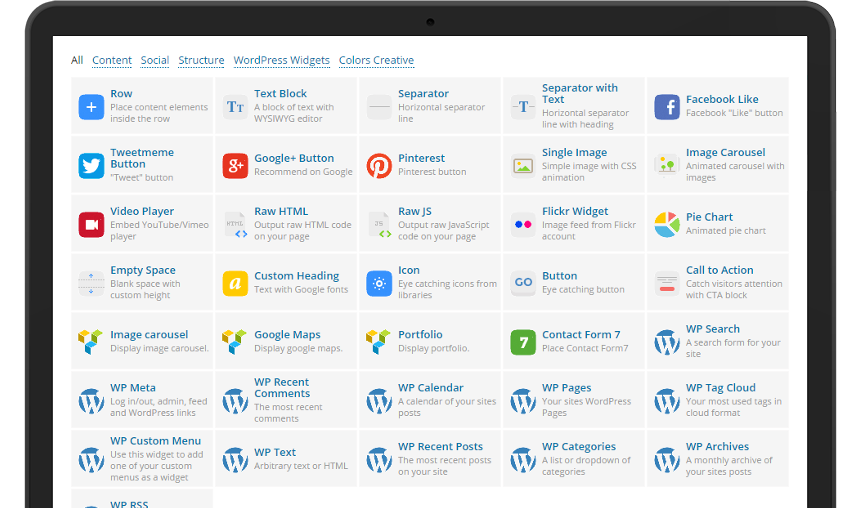 Row
Text block
Separator
Separator with text
Facebook like
Tweetmeme button
Google Plus button
Pinterest
Singe image
Image carousel
Video player
Raw HTLM
Raw JS
Flickr widget
Pie chart
Empty space
Custom heading
Icon
Button
Google maps
Portfolio
Contact form 7
WP Search
WP Meta
WP Recent Comments
WP Calendar
WP Pages
WP Tag Cloud
WP Custom Menu
WP Text
WP Recent Posts
WP Categories
WP Achieves
WP RSS